Frequently Asked Questions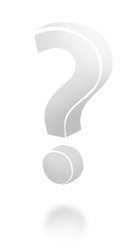 Q: Do home inspectors need a license to operate in Michigan?
A: No, Michigan is not one of the states that governs home inspections at the current time. Be wary of a home inspector that takes a community education course and says he's "certified" because it really means nothing.
Q: Should I trust a referral from my real estate agent?
A: In most cases yes. Real estate agents see a variety of home inspectors in action and can assess their level of competence. If your realtor is trustworthy, they will refer a company that provides a thorough inspection. Be aware that some realtors are most interested in seeing their deals go through smoothly, and might refer an inexperienced home inspector. This is why you should personally schedule the inspection and get all your questions answered.
Q: What credentials should a home inspector offer?
A: The very best qualifications and credentials consist of a Michigan Builder's License and certification by the American Society of Home Inspectors (ASHI). In order to become a certified member of ASHI, an inspector must have completed 250 inspections that meet ASHI standards as well as passing the National Home Inspector's Exam and the ASHI Standards and Ethics Exam. Be aware that some of the home inspection trade associations just require a fee to be paid in order to achieve "certification". Make sure the inspector you get is a certified member, not just a candidate member.
Q: What is the most important qualification that differentiates one home inspector from another?
A: Experience....not just number of years but number of actual homes the inspector has analyzed. Just like when you are choosing a surgeon, you'd want the one who's performed the most operations. Some inspectors are coming from a background in a trade such as carpentry or heating and cooling. If they say they've been "in the business" for 30 years, it probably wasn't the home inspection business.
Q: Why get a home inspection?
A: The purchase of a new home is one of the single most costly investments that a family will make.
A home inspection is a thorough, visual examination of the structure and major operating components of the home. It will give you an objective evaluation of the property before you buy, making you aware of potentially costly repairs. The inspection will reveal any major problems, as well as positive aspects of your new home, and increase your confidence that there are no hidden surprises. If a major defect is found, you may be in a position to negotiate repairs or a reduced price based on the results of the home inspection. Most customers tell us that the inspection fee more than pays for itself, even if only to increase their awareness.
Q: Why use ValueCheck for your home inspection?
A: For almost two decades, ValueCheck has based it's corporate philosophy on professionalism and integrity. We are one of the only ASHI-certified companies in Genesee County, and consistently conduct a higher volume of inspections that most of our competitors. ValueCheck is not afraid to report defects to the customer, and understands completely that the buyer of the home is our customer.
Q: Why can't I have someone in my family who is very handy or a contractor, inspect my new home?
A: This is the biggest mistake many potential new homeowners make when purchasing a home. Although the person you are considering may be very skilled, they are not trained or experienced at professional home inspections. Professional home inspection is a unique skill like no other. Professional inspectors get what we call an inspector's instinct for problems. That instinct takes extensive training and lots of experience doing inspections to develop. Many contractors, and other trades professionals hire a professional home inspector to inspect their homes when they make a purchase.
Q: How long will the Inspection take?
A: The average ValueCheck inspection is two hours. In general, two hours is the minimum time it would take to conduct an inspection of a house up to 2000 square feet. For larger homes, expect to add an hour of inspection time for each additional 1000 square feet of house.
Q: Should I be present during the Inspection?
A: We recommend that you be present at the inspection, from start to finish. Being present during the inspection can provide valuable educational insights about your new home.
Q: What if I have questions after the inspection?
A: You can call us and discuss all the aspects of your new home whenever you like. Our service is a long-term investment.